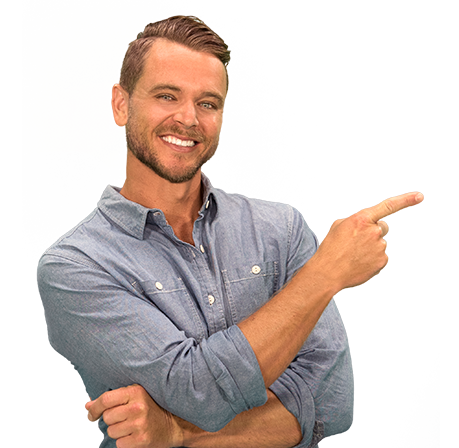 Tell us about your car and get your Instant Cash Offer in minutes.
Keep the cash or use it as down payment.
Do more from home and save time in store.

Tell Us About Your Car!
Tell Us About Your Car!
How is an Instant Cash Offer Different from the Trade-In Range?
|
|
|
Help with Automotive Terms
Kelley Blue Book Support:
Email
|
1-866-559-5286
:
Mon - Fri:
8 a.m. - 8 p.m.
Sat:
9 a.m. - 7p.m. EST
Aftermarket Equipment
Any non-factory part or upgrade, such as an upgraded stereo system. Other common pieces of aftermarket equipment include spoilers, dark window film and running boards.
Aftermarket Non-Factory Leather
Leather that was installed in a car that originally had cloth interior.
Aftermarket Decals
Self-sticking or transferable graphics added to a cars hood, windshield, doors, tailgate, etc.
Alarm Pad
The small, portable pad that contains the lock, unlock and alarm buttons and is usually attached to or combined with the key.
Anti-lock Brake System (ABS)
A computer-controlled braking system that senses impending wheel lockup and pulses the brakes many times a second to prevent it. By preventing wheel lockup, ABS allows the driver to maintain steering control. If youre unsure whether your vehicle has ABS, check your owners manual or call your local dealer.
Air Conditioner
Refers to all components related to the air conditioner, such as Freon/R-134, compressor, dryer, evaporator, etc.
Bed Cap
A raised, lockable shell fitting over the bed of a pick-up truck (also known as a topper). Most are the same height as the truck cab.
Bed Liner
A protective mat or coating inside the bed of a truck.
Brake Pad/Shoe
A brake component that applies pressure and friction to the rotor/drum to stop a vehicle. Brake pads generally need to be replaced more frequently than rotors, based on mileage and usage.
Catalytic Converter
A section of the exhaust system that removes harmful pollutants from a vehicles exhaust.
Deck Lid
The cover of a cars trunk.
Deep Scratch/Large Chip
A scratch or chip that is either larger than two inches or has broken the clear coat and/or paint. Requires refinishing.
Ding
A mark or nick in the body of the car. Small dings are generally the size of a pencil eraser, and large dings are generally larger than the size of a dime.
Door Panels
The upholstered panel on the inside of the door in the car.
Door Pillar
The metal post in the middle of the car behind the drivers door. Also known as the "B" pillar.
Factory Part
A part made by the cars manufacturer.
Firewall
The metal panel under the windshield that separates the engine compartment from the passenger compartment. It often includes sound and heat insulation.
Frame Damage
Structural damage to a car, usually caused by an accident.
Frame Rails
The sides of the cars frame, running lengthwise.
Headliner
The interior covering of the roof. Headliners often contain consoles with slots for garage-door openers and other devices, as well as dome lights and wiring for electrical and electronic components attached to the headliner. The covering usually includes a sound-absorbing material.
Heating/Coolant
Refers to all components related to the heater and engine coolant system, including antifreeze, radiator, heater core, thermostat, etc.
Inner Fender/Shock Tower
Located under the hood and over the front wheel.
Large Dent
An indention that is larger than four inches, is deep or has a hard crease on the body of the car.
Liftgate
The door in the rear of an SUV or wagon that opens upwards.
Light Scratch/Small Paint Mark
A scratch or mark smaller than two inches that has not broken the paint. Requires polishing or a touch up.
Major Services
Any service that costs approximately $200 or more, including recommended maintenance services like brake replacement or 45k mile service. Less costly routine services, such as standard oil changes, are not considered major services.
Moldings and Trim Pieces
Metal trim used to cover transitions between the car body and its other parts; usually found around windows and doors.
Non-Factory Part
A part made by someone other than the cars manufacturer.
Original Equipment Manufacturer (OEM)
Brand name auto manufacturer, such as Ford, GM or Toyota, that makes the original, factory-installed equipment on a vehicle.
Quarter Panel
The sheet of metal panel that covers the front and rear quarters of the vehicle. In the front quarter, it covers the section between the door and the hood. In the back quarter, it covers the section between the rear door and the trunk.
Radiator Support
The metal piece that goes between both front fenders and usually holds the radiator and/or cooling fan.
Rocker Panel
The metal body panel that runs underneath a vehicles doors.
Rotor/Drum
The brake disc/drum that slows the vehicle after pressure is applied from the brake pad. Rotors need to be replaced based on usage, generally less frequently than brake pads.
Shock/Strut
A part of the vehicles suspension system that absorbs excess energy created by terrain to cushion vehicles and make the vehicles ride smoother.
Small Dent
An indention that is smaller than four inches, is not deep and does not have a hard crease on the body of the car.
Star
A star-shaped break or crack in the windshield that can usually be repaired without removing or replacing the entire windshield.
Tailgate
The door on the back of a pickup truck that folds down flat.
Title
The legal form that declares the official owner of a car.
T-tops
Removable roof panels, such as those found on Chevrolet Corvettes and Nissan 300ZXs..
Undercarriage/Engine Cradle
The portion of the frame under the engine.
Vehicle History Report
A report that gives the known accident and damage history of a car, based on its VIN (Vehicle Identification Number). Most reports will also let you know if the car has been salvaged or used as a taxi or rental car. The most common and trusted reports are CARFAX and AutoCheck.
Vehicle Identification Number (VIN)
The 17-character sequence of numbers and letters assigned to each car by the manufacturer when the car is built. It can be found on the drivers side of the dashboard by the window, in the drivers side doorjamb and on your insurance card and state registration.
Kelley Blue Book℠ Instant Cash Offer
Instant Cash Offer
A fixed offer applied toward your next car purchase or used to sell your current car to a Participating Dealer (pending inspection)
Valid for 3 days (not counting Sundays)
Unique to your car
Based on many specific details related to the condition and features of your unique vehicle
Kelley Blue Book® Trade-In Range
An estimated trade-in value used toward the purchase of another car
Updated weekly
Could apply to many cars similar to yours
Is a generalized value based on a car's year, make, model, style, mileage, features, options and condition

Instant Cash Offers ("Offer(s)") are not available in all areas and some vehicles are not eligible. Your Offer is valid at this and other Participating Dealers for 3 days (not counting Sundays) as stated on your Offer Certificate. Kelley Blue Book will not redeem your Offer nor purchase your vehicle from you. Your vehicle must pass a mandatory inspection by the Participating Dealer. If the inspection report differs from the description provided or online assessment of your vehicle's condition, the Participating Dealer may adjust the offer amount, which may result in a lower offer. Kelley Blue Book and its affiliates disclaim all liability resulting from an adjustment of the offer or refusal to accept your vehicle by Participating Dealer(s). Participating Dealers are not owned or operated by, nor are they affiliated with or acting on behalf of, Kelley Blue Book. Participating Dealers pay Kelley Blue Book or its affiliate to subscribe to the Kelley Blue Book Instant Cash Offer program. Your Offer may not reflect the highest sale price or trade-in value currently available for your vehicle, and may be less than the Kelley Blue Book Trade-In Value or the Trade-In Range for similar vehicles. Program Terms and Conditions apply and can be found here.